Search Posts by Categories:
and subscribe to our social channels for news and music updates:
The number of truly wonderful pianists is astounding. There are countless innovative and unique artists that have taken composition and performance to new heights. It can be easy to get discouraged with your own playing in the face of such greatness, but I'd like to point out that there is one thing every great pianist has in common, regardless of time period or style – they all were inspired by and influenced by those who came before them!
When I first started learning to play piano, I only played and listened to classical music. I wasn't exposed to jazz until a few years later, and it took some time for me to understand and appreciate it. Jazz is fundamentally about improvisation in the moment. Playing jazz has taught me how to improvise a melody over any chord progression in any key, and while studying jazz, I've also learned how to harmonize a melody, add color tones to chords, and play basslines. Listening to jazz has taught me how to tell a story using music. Great jazz musicians do this by developing short musical ideas or motifs into long passages that are cohesive and meaningful.
If you are a classical pianist or a beginner that is interested in learning more about jazz piano, this list is for you! I hope that these recommendations can serve as a stepping stone for you to become more immersed in the world of jazz music. One of the best ways to get better at playing piano is to listen to great pianists, so I encourage you to listen to what these giants of jazz have to offer!
1. Thelonious Monk (1917-1982)
American jazz pianist and composer Thelonious Monk's unmistakable flat-fingered playing has been heavily influential to many generations of pianists. Monk was born in North Carolina, but moved to New York City as a child, where, as a teenager, he began to gig as a professional pianist. His eccentric playing style is defined by unusual pauses and messy, angular melodies. He was known for suddenly standing up and walking around to watch the rest of the band play, as if he was in a trance. Monk stabbed at the piano with such a ferocity that he would sometimes hit notes adjacent to those he was aiming for.
One of my favorite jazz professors, however, told me that he thought that Monk never hit a note that he didn't intend to hit. Monk struggled with unidentified mental health issues for a large part of his adult life, but his music was not affected negatively. On the contrary, Monk only wrote 70 tunes, but all of them have become immensely popular jazz standards, and he is now the second most recorded jazz composer of all time (Duke Ellington takes the number 1 spot). There will never be another Thelonious Monk, and it is well worth your time to listen to, understand, and emulate his captivating and carefree style in your own playing.
Recommended listening: "Locomotive," "Blue Monk," "Well, You Needn't"
2. Art Tatum (1909-1956)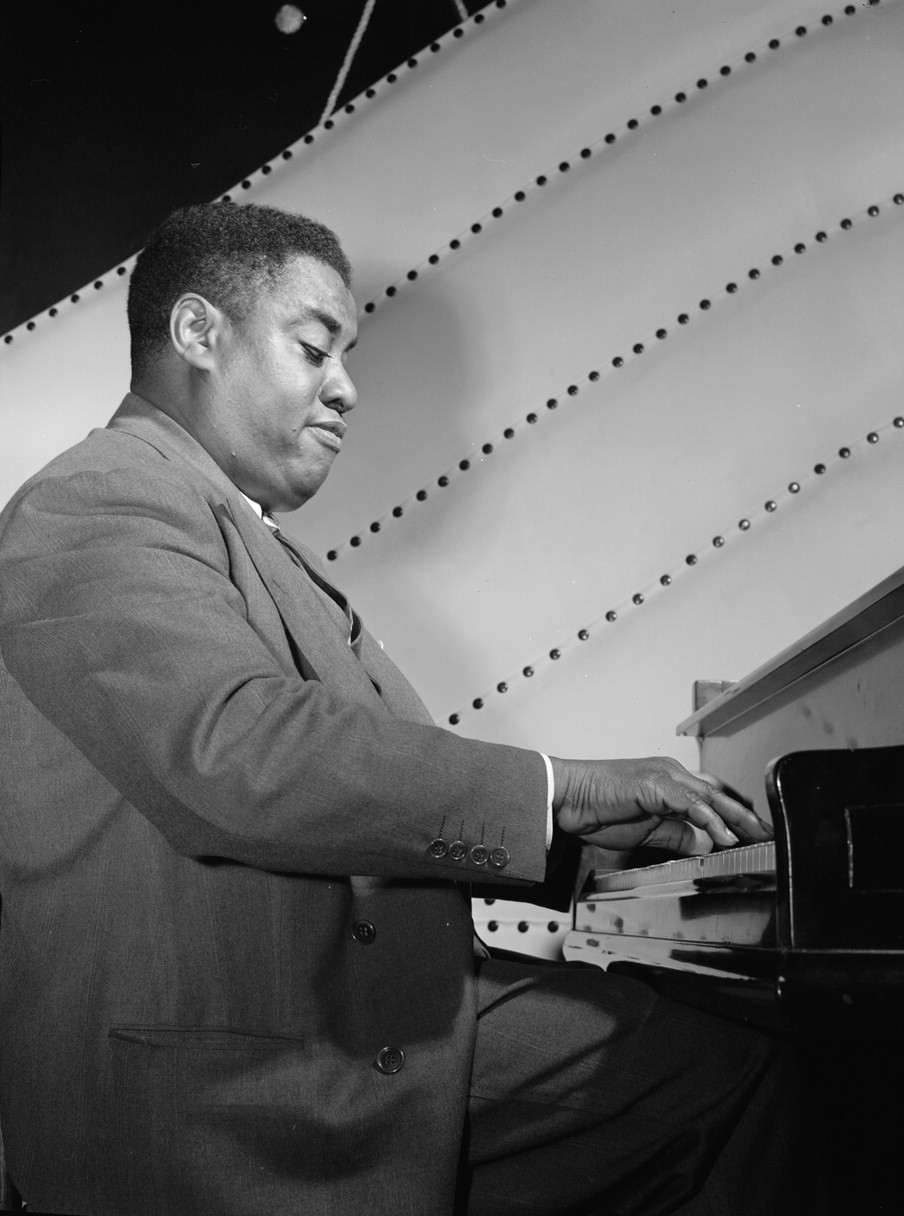 American jazz pianist Art Tatum is one of the most virtuosic pianists of all time. He utilized incredibly fast flourishes and a pulsing stride rhythm to dazzle his audiences. Art Tatum was so good, in fact, that he felt playing with other musicians slowed him down! Tatum's use of extended harmony (adding notes like like b13ths and #9s to a dominant chord) was well ahead of its time, and would serve to be highly inspirational to later pioneers of jazz harmony like Charlie Parker. There is very little camera footage of Art Tatum playing, but it was often said that he made playing look effortless – he didn't move around at the piano or make faces.
If listening to Tatum isn't one of the most impressive things you've ever heard, consider this: Tatum was legally blind and mostly self taught! This means that he played the piano almost entirely through muscle memory and utilized techniques that he invented himself, like his famous "2 finger runs." Oscar Peterson (one of the most phenomenal jazz pianists of all time, also included in this list) confessed that he was intimidated to play in Art Tatum's presence, and at one point said that "Tatum scared me to death."
Recommended listening: "Elegy," "Tiger Rag"
3. Herbie Hancock (b. 1940)
Herbie Hancock is a living legend, and remains one of the most well-known pianists of all time. Hancock was a child prodigy, but his career was jump-started when he joined Miles Davis' Quintet in 1963. There is a famous story about how Miles Davis once told Herbie Hancock before a recording session: "Don't play the bottom notes," but Herbie misheard him say "Don't play the butter notes." Because of this, Herbie changed his entire outlook on how to develop accompaniment harmonically, because he thought Miles was telling him to not play common chord tones.
Thereafter, Herbie Hancock was responsible for advancing an unorthodox style of jazz harmony that sometimes abandoned traditional chord changes entirely in favor of colors and rhythm, which played a large part in the birth of a wide ranging style known as jazz-fusion. He still plays and records music to this day, and serves as the LA Philharmonic Creative Chair For Jazz, as well as Institute Chairman for the Thelonious Monk Institute of Jazz.
Recommended listening: "Watermelon Man," "Chameleon," "Maiden Voyage"
Related: Top 10 Inspirational Jazz Guitarists of All Time
4. Bill Evans (1929-1980)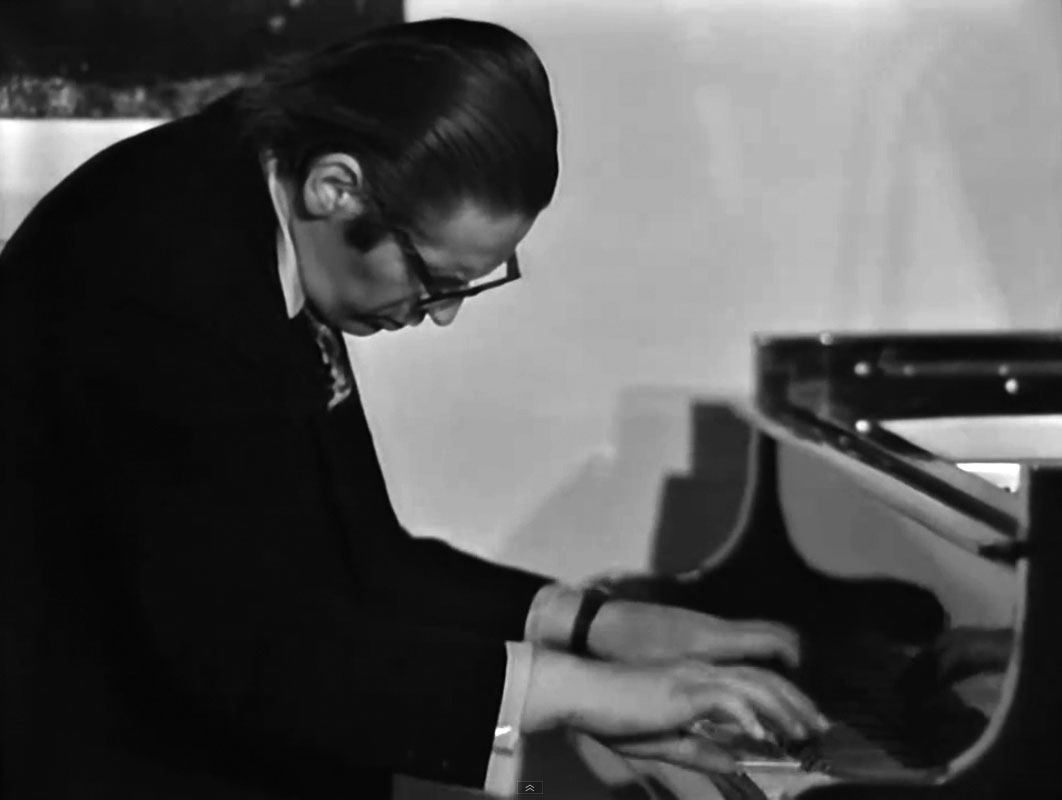 Bill Evans was an American jazz pianist best known for his work with his own trio and for his playing on the best selling jazz record of all time, Miles Davis's Kind of Blue. Evans was classically trained, and studied composition and classical piano interpretation at Southeastern Louisiana University and the Mannes School of Music in Manhattan. His classical training gave him a unique approach and a tamed virtuosity that fueled the modal jazz and bebop playing he later became well known for.
Evans was very deliberate in his playing, and in interviews he was clear in his belief that students of music should not approximate or guess during the learning process and should instead foster a strong, foundational understanding of music.
He believed that "jazz" is a style of playing music that is fundamentally about about improvisation over a framework, and not a genre of music with a specific sound. He described playing jazz as "Making one-minute's music in one-minute's time." Evans often utilized large, impressionistic block chords to harmonize a single melodic line, which gave an effect reminiscent of a jazz saxophone section playing Debussy.
Recommended listening: "Minority," "So What," "Waltz for Debby"
5. Keith Jarrett (b. 1945)
Keith Jarrett is an American pianist whose inimitable style has won him awards and accolades in both the jazz and classical worlds, an exceedingly rare feat. His 1975 album, The Köln Concert, with worldwide sales of over 3.5 million copies, is the best-selling solo album in jazz history, as well as the best-selling piano album of all time.
Keith Jarrett's intense study of classical and jazz music make his improvisations and interpretations of existing musical material supremely unique. Jarrett's style often involves playing multiple musical layers simultaneously, which can sound as if there are multiple pianists, or even multiple pianos, rather than just one! Jarrett is known for being very animated during live performances, sometimes shouting or standing while he plays.
He is also particular about live performances—insisting that audiences must be extremely quiet and not take photographs, because even small distractions ruin his concentration during free improvisation.
Recommended listening: "The Köln Concert," "Jasmine," "Landscape For Future Earth"
6. Oscar Peterson (1925-2007)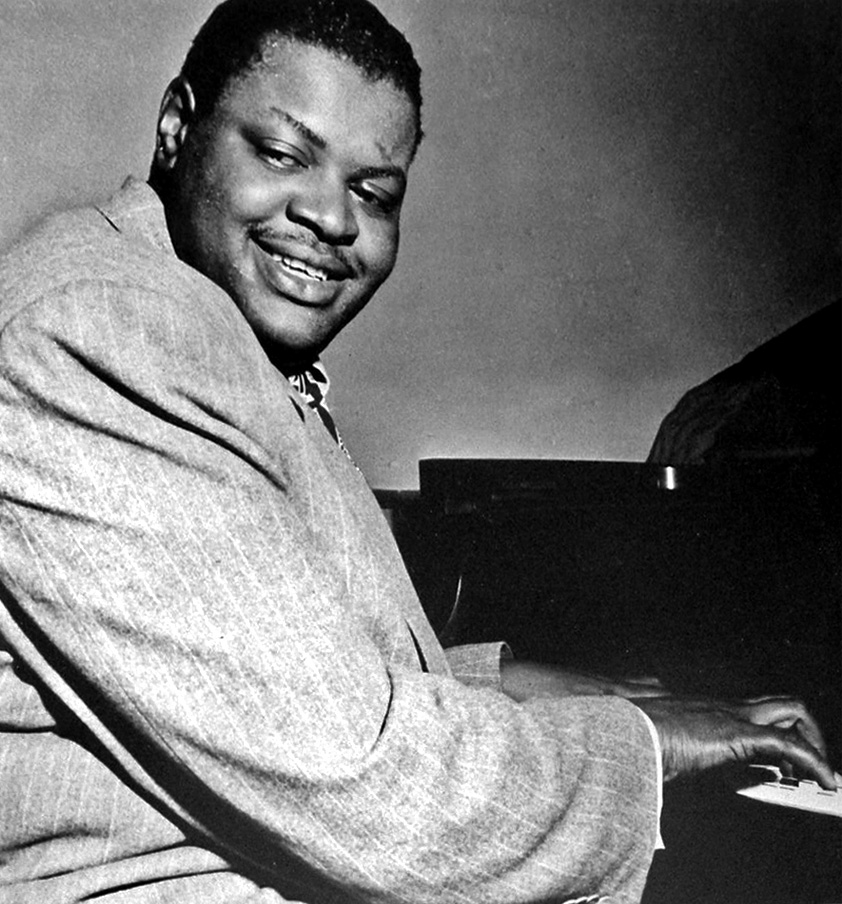 Oscar Peterson was a Canadian jazz pianist with a flamboyant, virtuosic striding style that was reminiscent of the elder Art Tatum, and is widely considered one of the greatest jazz pianists of all time. Tatum was a model for the younger Peterson, and in order to catch up to his idol, Peterson practiced six hours a day for decades! In addition to his love for Tatum and boogie-woogie, Peterson was classically trained and drew a wealth of influence from JS Bach's Well Tempered Clavier, as well as Russian composer Sergei Rachmaninoff's piano concertos.
Oscar Peterson's playing was littered with extremely fast and swinging 32nd-note melodic improvisations. One thing to notice as a listener, is how each note Peterson plays is extremely precise—I think there is a little bit of a cleaner, more thoughtful execution in Peterson's playing than in Art Tatum's wildly creative flourishes.
Recommended listening: "Blues For Bird," "Cherokee,"
7. Brad Mehldau (b. 1970)
Brad Mehldau is an American jazz pianist and composer known well known for his jazz trio and for his virtuosic contrapuntal interpretations of rock and pop music. I was first introduced to Mehldau because of fantastic covers of songs by three of my favorite pop artists: Radiohead, The Beatles, and Elliott Smith. Mehldau is able to seamlessly blend the pop framework present in artists like this with a refined jazz sensibility. Another aspect of Mehldau's work that stands out is his willingness to embrace synthesizers and electric pianos as worthy musical tools that, despite sounding and feeling different than the piano, are as useful the piano itself.
Some other pianists on this list, like Bill Evans and Keith Jarrett, are known for their dislike of using electric instruments. Mehldau's pop influence is clear in the production and sound of some of his recent records, like Highway Rider, which features punchy, clean drums and a bright, full and rounded piano sound that would fit in well on an indie-rock record.
Recommended listening: "Exit Music (For A Film)," "Sky Turning Grey[For Elliott Smith]," "Memory's Tricks"
8. Hiromi Uehara (b. 1979)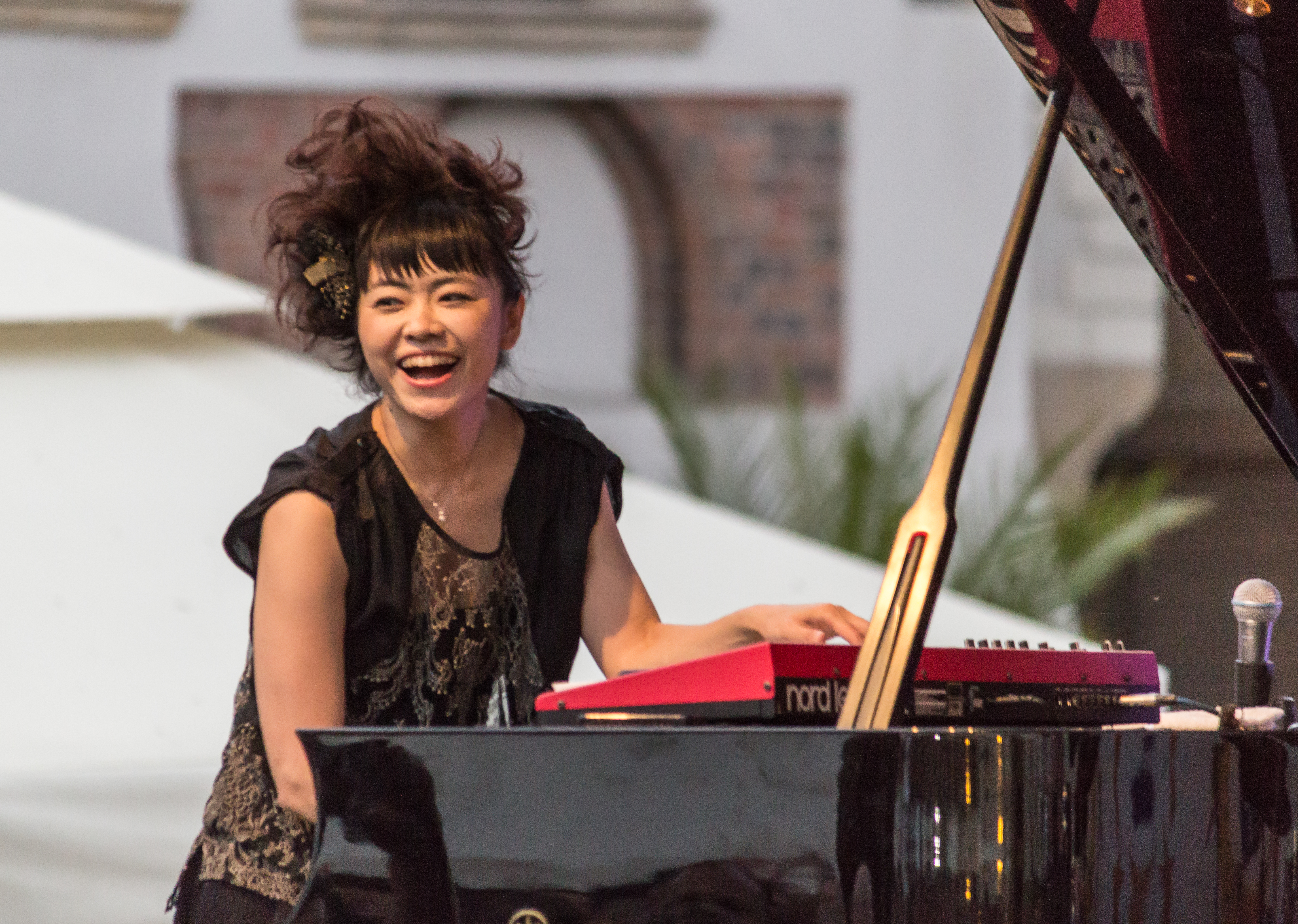 Hiromi Uehara, known professionally as just "Hiromi," is a Japanese jazz pianist and composer. Watching Hiromi play is mesmerising – she's a fantastic performer, and her shows are extremely energetic and engaging. She improvises incredibly difficult rhythmic and melodic figures seemingly effortlessly, and without even looking at the piano. You have to see her play to believe it! She studied at Berklee College of Music in Boston in the early 2000's, where she was mentored by Ahmad Jamal and Richard Evans, both of whom helped her to release her first record. Since then, she has maintained a successful solo career that has included leading her own jazz trio. Stylistically, Hiromi's music is hard to pinpoint.
She says that she's been influenced by many kinds of music, from classical and jazz to metal and rock and beyond. There is a joyful wonder in her work that transcends genre, and there is little doubt that she will continue to grow as an artist and influence generations of pianists yet to come.
Recommended listening: "I Got Rhythm"
9. Dave Brubeck (1920-2012)
Dave Brubeck is most well known for his top selling record Time Out, which includes classics like "Take 5" and "Blue Rondo A La Turk." Brubeck's writing often employed odd time signatures and sometimes even multiple tonalities in his compositions. "Blue Rondo A La Turk" is a great example of both of these idiosyncratic compositional tools at work. Brubeck's iconic work with sax player Paul Desmond was instrumental in the development of "cool jazz," which is a relaxed, downtempo style of playing that contrasts sharply with the zany upbeat nature of bebop. Brubeck's piano work was often a contrast of improvised sing-song melodies and bombastic block chords with accented rhythms.
Recommended listening: "Take 5," "Blue Rondo A La Turk," "Unsquare Dance"
10. Vince Guaraldi (1928-1976)
American jazz pianist Vince Guaraldi is most well known for writing the music to the animated Peanuts TV specials, including A Charlie Brown Christmas, as well as the feature film A Boy Named Charlie Brown. Guaraldi had a careful, plaintive touch to the piano. His solo lines are highly melodic and often sound more like what a saxophone player or a singer would play than a pianist. He was fond of strong rhythmic vamps in the left hand, playing large block chords with both hands, and chromatic turns that involve dragging fingers from a black key to a white key – a pop piano technique that is frowned upon in the classical style.
Guaraldi's playing is not always technically difficult, in contrast to some of the other pianists on this list, but his style is nevertheless unmistakably unique.
Search Posts by Categories:
and subscribe to our social channels for news and music updates:
Do you want to learn piano, but don't know where to start? Do you want to improve your piano skills? We can help. Find many books and methods in our Library.