Patsy Cline: the 100 most inspiring musicians of all time
American country and western singer Patsy Cline (born Virginia Patterson Hensley, b. Sept. 8, 1932, Winchester, Va., U.S.—d. March 5, 1963, near
Camden, Tenn.), helped bridge the gap between country music and more mainstream audiences.
Known in her youth as "Ginny," she began to sing with local country bands while a teenager, sometimes accompanying herself on guitar. By the time she had reached her early 20s, Cline was promoting herself as "Patsy" and was on her way toward country music stardom.
ShePatsy Cline first recorded on the Four Star label in 1955, but it was with the advent of television culture in the late 1950s that she gained a wider audience. Cline began appearing on the radio and on Town and Country Jamboree, a local television variety show that was broadcast every Saturday night from Capitol Arena in Washington, D.C.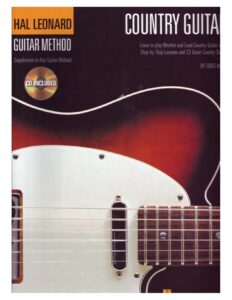 Singing "Walkin' After Midnight" as a contestant on the CBS television show Arthur Godfrey's Talent Scouts, Cline took first prize—the opportunity to appear on Godfrey's morning show for two weeks. She thereby gained national exposure both for herself and for her song.
Three years later, she became a regular performer on the Grand Ole Opry radio broadcasts from Nashville, Tenn., which largely defined the country music genre. Although Cline preferred traditional country music, which typically included vocalizations such as yodeling, the country music industry —coming into increasing competition with rock and roll—was trying to increase its appeal to a more mainstream audience. After her recording of "I Fall to Pieces" remained a popular seller for 39 consecutive weeks, she was marketed as a pop singer and was backed by strings and vocals.
Cline never fully donned the pop music mantle, however: she did not eliminate yodeling from her repertoire, she dressed in distinctly western-style clothing, and she favored country songs—especially heart-wrenching ballads of lost or waning love—over her three popular songs "Walkin' After Midnight," "I Fall to Pieces," and "Crazy" (written by a young Willie Nelson).
Cline's life was cut short in March 1963 by an airplane crash that also killed fellow entertainers Cowboy Copas and Hawkshaw Hawkins. In her short career, however, she helped usher in the modern era for American country
singers; she figures prominently, for instance, as singer Loretta Lynn's mentor in Lynn's autobiography, Coal Miner's Daughter (1976). Cline was elected to the Country Music Hall of Fame in 1973.
Track Listing:
1 Walkin' After Midnight 2:35 2 Sweet Dreams (Of You) 2:35 3 Crazy 2:42 4 I Fall To Pieces 2:50 5 So Wrong 3:01 6 Strange 2:13 7 Back In Baby's Arms 2:05 8 She's Got You 3:00 9 Faded Love 3:44 10 Why Can't He Be You 3:28 11 You're Stronger Than Me 2:51 12 Leavin' On Your Mind 2:27