Philip Glass: the 100 most inspiring musicians of all time
Philip Glass (b. Jan. 31, 1937, Baltimore, Md., U.S.) is an American composer of innovative instrumental, vocal, and operatic music, who variously has employed minimalist, atonal, and non-Western elements
in his work.
Philip Glass studied flute as a boy and enrolled at age 15 at the University of Chicago, where he studied mathematics and philosophy and graduated in 1956. His interest in atonal music drew him on to study composition at the Juilliard School of Music (M.S., 1962) in New York City and then to
Paris to study under Nadia Boulanger. His acquaintance there with the Indian sitarist Ravi Shankar decisively affected Glass's compositional style, and he temporarily jettisoned such traditional formal qualities as harmony,
tempo, and melody in his music.
Instead, he began creating ensemble pieces in a monotonous and repetitive style; these works consisted of a series of syncopated rhythms ingeniously contracted or extended within a stable diatonic structure. Such minimalist music, played by a small ensemble using electronically amplified keyboard and wind instruments, earned Glass a small but enthusiastic following in
New York City by the late 1960s.
Philip Glass's opera Einstein on the Beach (1976), composed in collaboration with Robert Wilson, earned him broader acclaim; this work showed a renewed interest in classical Western harmonic elements, though his interest in startling rhythmic and melodic changes remained the work's
most dramatic feature. Glass's opera Satyagraha (1980) was a more authentically "operatic" portrayal of incidents from the early life of Mohandas K. Gandhi. In this work, the dronelike repetition of symmetrical sequences of chords attained a haunting and hypnotic power well attuned to the religio-spiritual themes of the libretto, adapted from the Hindu scripture the Bhagavadgītā.
The opera The Voyage (1992) had mixed reviews, but the fact that it had been commissioned by the New York Metropolitan Opera (to commemorate the 500th anniversary of Christopher Columbus's arrival in the Americas) confirmed Glass's growing acceptance by the classical music
establishment.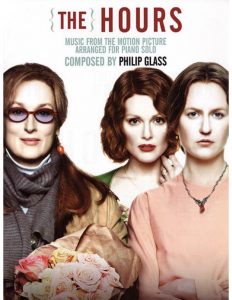 Philip Glass – Metamorphosis | complete
"Metamorphosis One" – 00:00 "Metamorphosis Two" – 06:54 "Metamorphosis Three" – 13:59 "Metamorphosis Four" – 19:09 "Metamorphosis Five" – 26:29
"Metamorphosis" (1988), refers to and was inspired by the 1915 short story The Metamorphosis by Franz Kafka. While all pieces were written in 1988, some were written for a staging of Metamorphosis, while others were for a documentary film called The Thin Blue Line directed by Errol Morris. "Metamorphosis One" is played in an episode of Battlestar Galactica by Kara "Starbuck" Thrace.
Within the narrative, her father composed and performed the piece. It is also played in the series finale of Person of Interest, Return 0. "Metamorphosis Two" formed the basis of one of the main musical themes in the film The Hours. It is also the song that the American rock band Pearl Jam uses as their introduction music to concerts.
Philip Glass bio
He was born in 1937 and grew up in Baltimore. He studied at the University of Chicago, the Juilliard School and in Aspen with Darius Milhaud. Finding himself dissatisfied with much of what then passed for modern music, he moved to Europe, where he studied with the legendary pedagogue Nadia Boulanger (who also taught Aaron Copland , Virgil Thomson and Quincy Jones) and worked closely with the sitar virtuoso and composer Ravi Shankar. He returned to New York in 1967 and formed the Philip Glass Ensemble – seven musicians playing keyboards and a variety of woodwinds, amplified and fed through a mixer.
The new musical style that Glass was evolving was eventually dubbed "minimalism." Glass himself never liked the term and preferred to speak of himself as a composer of "music with repetitive structures." Much of his early work was based on the extended reiteration of brief, elegant melodic fragments that wove in and out of an aural tapestry. Or, to put it another way, it immersed a listener in a sort of sonic weather that twists, turns, surrounds, develops.
There has been nothing "minimalist" about his output. In the past 25 years, Glass has composed more than twenty-five operas, large and small; twelve symphonies, thirteen concertos; soundtracks to films ranging from new scores for the stylized classics of Jean Cocteau to Errol Morris's documentary about former defense secretary Robert McNamara; nine string quartets; a growing body of work for solo piano and organ. He has collaborated with Paul Simon, Linda Ronstadt, Yo-Yo Ma, and Doris Lessing, among many others. He presents lectures, workshops, and solo keyboard performances around the world, and continues to appear regularly with the Philip Glass Ensemble.