Find his sheet music transcriptions in our Library.
Great Jazz pianist McCoy Tyner was born December 11, 1938, in Philadelphia, Pennsylvania, of parents with roots in North Carolina. Tyner attended Martha Washington Grade School and Sulzberger Jr. High School. Tyner, with the encouragement of his teacher Ms. Addison and his mother, Beatrice Stephenson Tyner, began taking beginning piano lessons from a neighbor, Mr. Habershaw. Later, a Mr. Beroni taught Tyner classical piano.
Although inspired by the music of Art Tatum and Thelonius Monk, it was his neighborhood Philadelphia musicians that pushed Tyner's musical development. He engaged in neighborhood jam sessions with Lee Morgan, Bobby Timmons and Reggie Workman. Tyner was hand picked by John Coltrane in 1956, while still a student at West Philadelphia High School. Around this same time, Tyner converted to Islam.

After high school, Tyner toured with Bennie Golson and Art Farmer, and can be heard on their hit record, Killer Joe and the album Meet The Jazztet. In 1960, he became a part of John Coltrane's legendary quartet that included Elvin Jones and Jimmy Garrison.
Later, the group included Eric Dolphy, Pharoah Sanders and others exploring themes of spirituality and African identity. Tyner can be heard on Africa Brass, A Love Supreme, My Favorite Things and Kulu Se' Mama. He also recorded as a leader on Impulse! Records' Inception, Night of Ballads, Blues, Live at Newport and several others.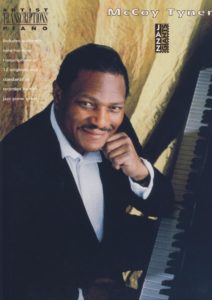 Leaving Coltrane in 1965, Tyner played with a who's who of jazz greats including: Joe Henderson, Freddie Hubbard, Gary Bartz, Ron Carter, Billy Cobham, Roy Haynes, Stanley Clarke, Sonny Rollins, and many others. He can be heard on a number of albums, including: The Real McCoy, 1967, Asante, 1970, Sahara, 1972, Trident, 1975, The Greeting, 1978, Inner Voices, 1990, and Infinity, 1995, displaying his variety and flexibility as a jazz musician.
An innovator, Tyner performed with strings on 1976's Fly With The Wind and with a big band on The Turning Point , 1991. With over eighty albums to his credit and five Grammy Awards, Tyner was nominated at the 45th Grammy Awards for Best Instrumental Jazz Recording for McCoy Tyner Plays John Coltrane: Live at the Village Vanguard, and in 2004, Tyner's Illuminations won a Grammy for Best Jazz Album, Individual or Group. Like John Coltrane, Tyner strives to elevate his listeners' consciousness.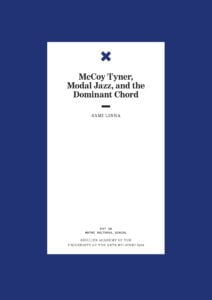 Tyner's energetic style embraces African, Latin, Eastern and bebop rhythms, which he plays in bright clusters. His block chords, pentatonic scales and modal structures have earned him international recognition among the top jazz pianists of all time. Tyner is the recipient of numerous honors including the National Endowment of the Arts' Jazz Master Award in 2002 and the 2003 Heroes Award from the Philadelphia Chapter of the Recording Academy. In 2005, Tyner received an honorary doctorate of music from Berklee College in Boston, Massachusetts.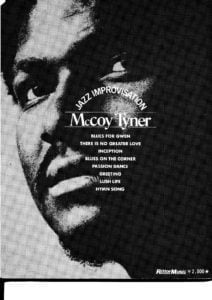 Tyner passed away on March 6, 2020.
"Wave," by composer Antonio Carlos Jobim, is one of the all-time great tunes in the Bossa Nova style. Jobim and his musical peers created the Bossa Nova sound in Brazil during the late 1950s-early 1960s, and their influence can still be felt in pop music and jazz today.
The English lyrics were used on the February 11, 1969 recording by Frank Sinatra, on his 1970 album Sinatra & Company. The English lyrics were also used by Johnny Mathis in his 1970 Close to You album. The English lyrics were also used by Sergio Mendes & Brasil '66 (sung by Lani Hall with Mendes) on their second album, Equinox, in 1967.
The song was voted by the Brazilian edition of Rolling Stone to be the 73rd greatest Brazilian song.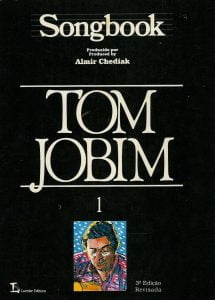 According to The Jazz Discography by Tom Lord, the song has been recorded nearly 500 times by jazz artists.